Artists used to make paintings and only skilled person could make great paintings such as Landscapes, Portraits in ancient times. Later, man progressed and invented camera to capture the light and shadows. An artistic mind can do photography after acquiring some technical knowledge. This knowledge further pursued us to do all kind of photography for family, functions, fashion, food, wildlife from earth to universe.
"We were a visiting faculty for Wedding Photography subject at Symbiosis international school of photography, Lavale, Pune."
"While outdoor they have to carry some more basic necessary things at times. After using that if waste remains the concept of recycling waste came into craft by making utility based items and make best out of waste"
Art Photography Adventure Craft
We welcome you to this artistic journey of Life, Moments, Celebrations and Education.
Copyright © APAC Kala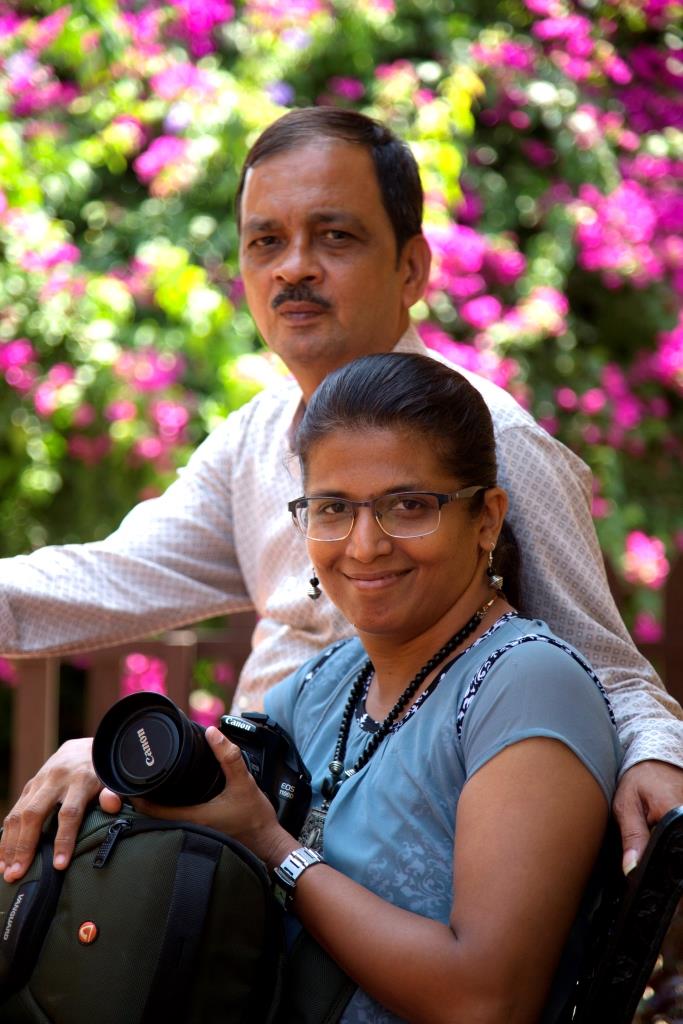 Vinayak Puranik (Director)
His tryst with photography began with shooting wedding pictures. From there on, he became an entrepreneur and started his own brand of photo albums. Yet, his connection with wedding photography remained….
He worked for several years and explored everything in the field of photography. To redefine the current market scenario, he directs function photography. He is a pioneer in starting a unique style in wedding photography.
Several TV channles, Leading news papers Loksatta, Sakal and magazines like Lokprabha, Janpravaha, Best wishes (Times publication) Smart photography have published his working style. His work is appreciated world wide. Photography done under his direction was exhibited at Canon Image lounge at Atria mall lately.
"The Love of his life is photography……………
Archana Deshpande Joshi (ART Director)
It is not uncommon to hear of India's cultural marvels, unique local traditions and one such artisan who has believed in keeping the art and craft alive with the current generation and ensuring it reaches its rightful place on the global map. She completed her basic academic education from Mumbai in 1990. Later earned a Diploma in commercial arts from the reputed Nirmala Niketan College of applied arts in 1994.
Her work has been featured and covered by leading newspapers Loksatta , Hindustan Times for her contribution in art and craft. Chitralekha magazine also appreciated her efforts. She is a writer and expert in these subjects, she is a regular columnist for Loksatta, Lokprabha. She previously used to write for Saamna and Chitralekha.
NGO's like Each One Teach One, Ambuja Foundation, Jidd School, Samatol Foundation and Navnirmiti's under privileged. She was an honorary judge for various art functions and competitions. Various TV CHANNELS telecast her programs for Art and Eco friendly Craft. She has conducted teachers training sessions for Art and Craft at various schools. She leaves no stone unturned when it comes to promoting and encouraging Art and Craft.